Movie review: Monsters on vacation 'Hotel Transylvania 3'
Movie review: Monsters on vacation 'Hotel Transylvania 3'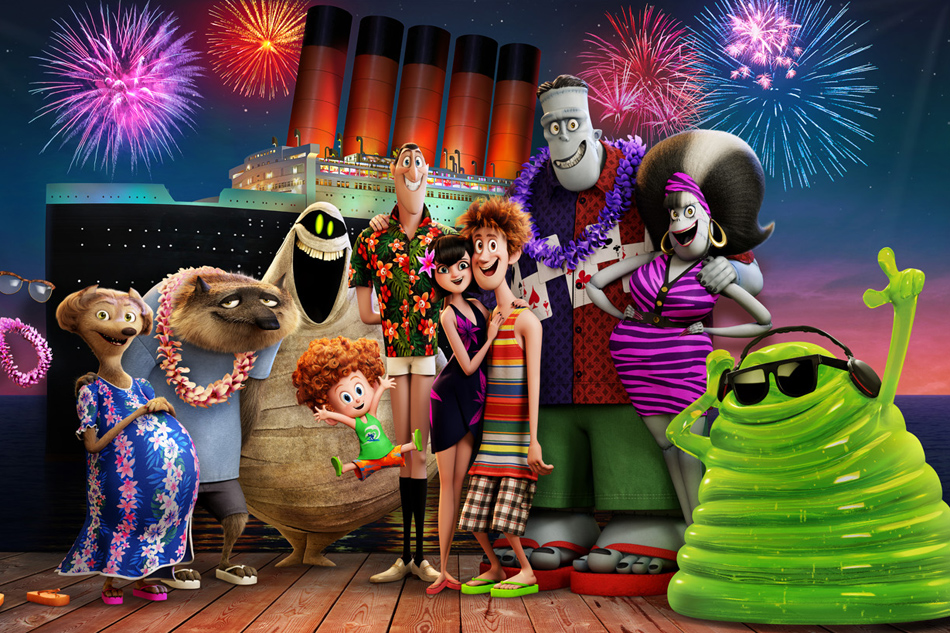 Dracula's daughter Mavis booked a cruise on a ship Legacy so their family can have more bonding time without the stress of hotel work. After more than a century of being a widower, Drac fell in love at first sight (or "zinged" in his words) when he met the ship captain Ericka, despite the fact that she was a human. Drac would soon discover that Ericka came from a family whose name he knew only too well.
The Hotel Transylvania animated franchise spoofs of the legendary characters of horror films, like Dracula, Frankenstein, Invisible Man, Werewolf, the Blob, etc. However, under all those silly gags and jokes lay a central theme of family relationships. So after all the easy la ughs throughout the films, there would always be moments of sentimental drama that could bring a tear or two to your eyes.
The same gang of actors from the two previous Hotel Transylvania films voice the characters in this one. Adam Sandler (as Dracula), Selena Gomez (as Mavis), Andy Sandberg (as Jonathan), and Mel Brooks (as Grandpa Vlad). Sandler's usual gang of actor-friends were also there playing the other monsters: Kevin James (as Frankenstein), Steve Buscemi (as Wayne the Werewolf) and David Spade (as Griffith the Invisible Man). New members of the voice cast were Kathryn Hahn (as Capt. Ericka) and Jim Gaffigan (as Prof. Van Helsing). Joe Jonas has a voice cameo as the Kraken, sea monster of Atlantis.
Dracula broke some unspoken rule in the Monster world in this film when he "zinged" for a second time when he met Ericka. Sup posedly, one only "zinged" once when you met the soulmate you were meant to spend forever with. However, as Drac related to son-in-law-to-be Jonathan in the first film (2012), Dracula's wife Martha met her tragic death at the hands of a human mob. I guess, after more than a hundred years of loneliness, Dracula deserved a second chance at love and happiness, but he needed to give a good fight to earn it.
This installment introduced the character of Dracula's archenemy in Bram Stoker's novel, Abraham van Helsing. The nutty professor changed his diet and mechanized parts of his body to become immortal himself. This time van Helsing schemed to obtain an mythical device from the lost continent of Atlantis which was capable of destroying a whole civilization of monsters. Conveniently of course, the cruise ship Legacy had a scheduled docking at Atlantis.
You know already how these elaborately evil plots prosper in children's films, but it was c ertainly fun getting there. You will not expect what the magical antidote song would be to counteract the device's deadly powers. That gave me a good laugh!
However, I felt that having a third episode was already stretching the limits of the franchise. Anyhow, little kids will still enjoy the bright colors and mindless slapstick a lot, but accompanying adults may just smile (or groan) in mild amusement. 6/10
This review was originally published in the author's blog, "Fred Said."
Source:
Google News Movie