Rakshabandhan 2018: Lesser-known siblings of Bollywood actors
Rakshabandhan 2018: Lesser-known siblings of Bollywood actors
Home
Entertainment
Bollywood
Rakshabandhan 2018: Lesser-known siblings of Bollywood actors
Rakshabandhan 2018: Lesser-known siblings of Bollywood actors
Rakshabandhan 2018: While most of the siblings of Bollywood actors are known, a lot of them prefer to keep away from the limelight. Here is a list of some lesser known brothers and sisters of our B-town stars.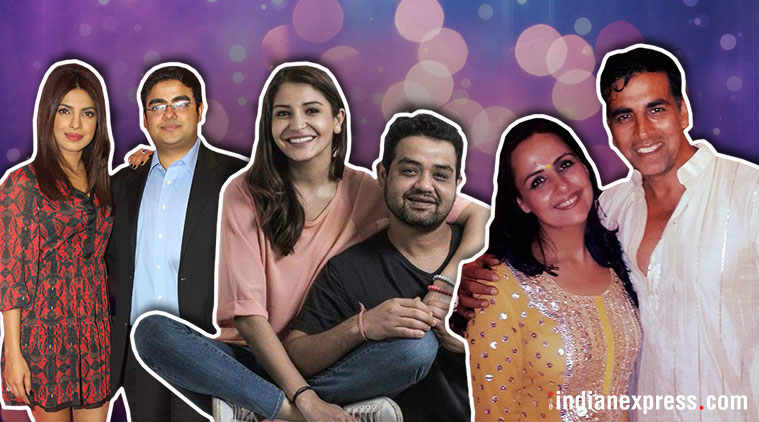 Several Bol lywood stars have a strong support base in their siblings.
To say that behind every successful star is a strong supportive family won't be wrong. And many a times it includes their siblings who are like a rock to them yet prefer to remain in the background. On this Rakshabandhan, here is a list of lesser-known brothers and sisters of B-town stars.
Karnesh Sharma â€" Anushka Sharma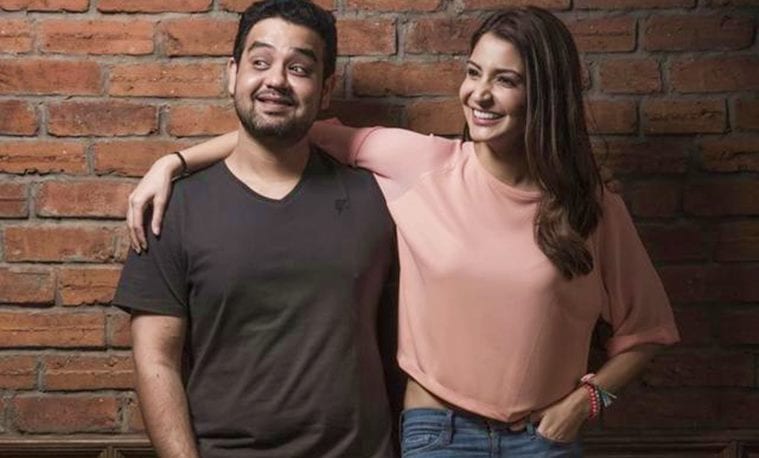 Anushka Sharma and Karnesh are also business partners.
Anushka Sharma's elder brother is also her business partner and co-founder of her home banner Clean Slate Films which has produced films like NH10, Phillauri and Pari.
Alka Bhatia â€" Akshay Kumar
Akshay Kumar with his sister Alka and mother.
In a video last year, Akshay Kumar's younger sister Alka Bhatia talked about how her brother always empowered her. While she keeps away from the limelight, it is said she went against Akshay's wish to marry her boyfriend who is 15 years older to her. Alka's husband Surendra Hiranandani is the Managing Director of Hiranandani Group.
Ritika Bhavnani â€" Ranveer Singh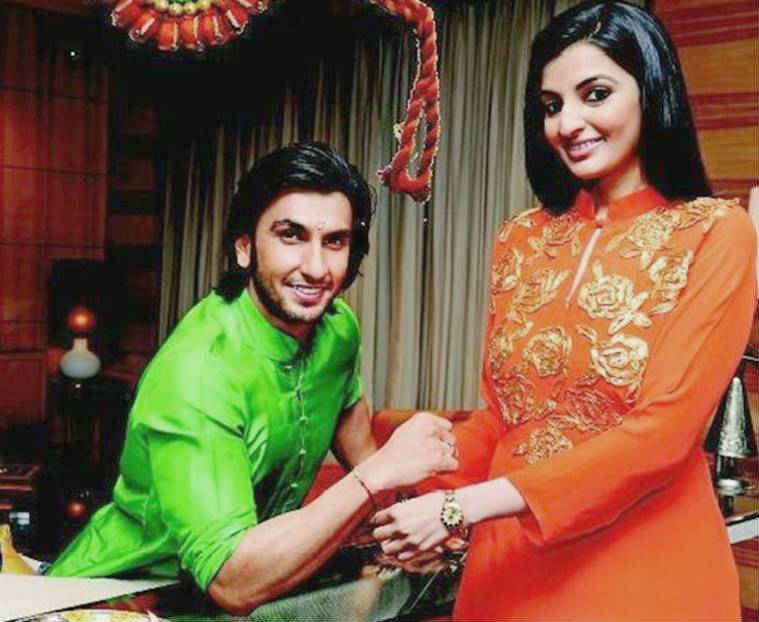 Ranveer Singh has always been prote ctive about his elder sister Ritika.
While Ranveer Singh's elder sister Ritika is a huge fan of her brother, it is said Ranveer embarrasses her on every Rakhi by touching her feet, as much as she doesn't want him to. These two are very close to each other, which Ranveer has in several interviews, called a "crazy" bond.
Siddharth Chopra â€" Priyanka Chopra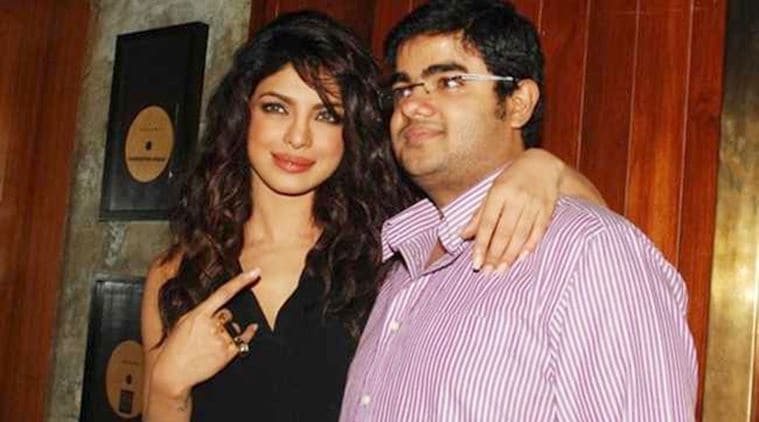 Priyanka Chopra's younger brother is in the hospitality business.
He could've had it easy in Bollywood given his sister's standing, but Siddharth chose to pave his own path. After getting trained as a chef in Switzerland, he also worked as a hospitality industry professional. He owns a plush pub in Pune called The Mugshot Lounge, which opened doors in 2014.
Riddhima Kapoor Sahani â€" Ranbir Kapoor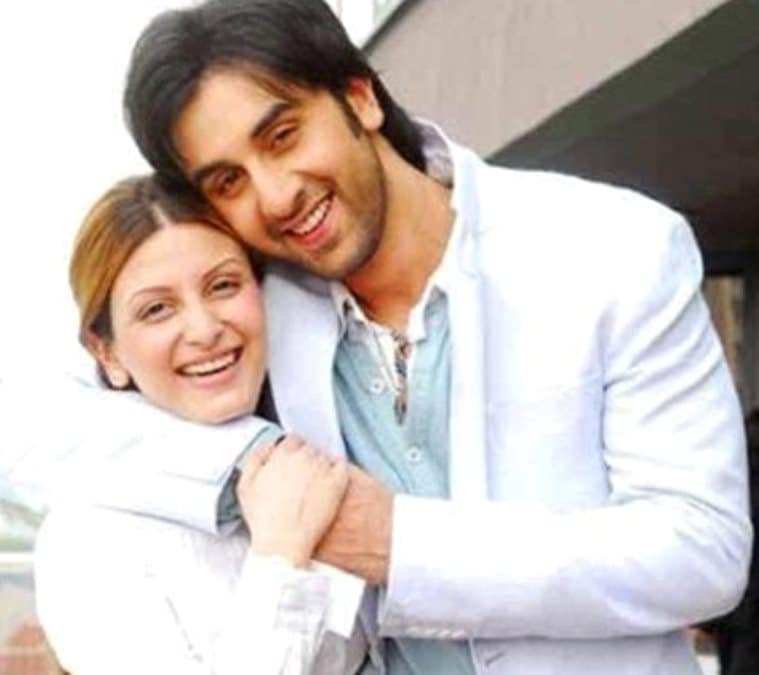 Riddhima is the elder daughter of Rishi Kapoor and Neetu Kapoor.
She had the look, but the arclights could never attract the beautiful Riddhima, who is now a successful fashion and jewellery designer. Ranbir's elder sister married her childhood sweetheart and Delhi based businessman Bharat Sahni in 2006. Ranbir makes appearances on Riddhima's social media handles.
Rajeev Sen â€" Sushmita Sen
Sushmita Sen had recently written an Instagram post for her brother Rajeev.
Sushmita's younger brother is a hot favourite on social media. The brother-sister duo has also walked the ramp at some fashion shows.
Shehnaz Lala Rukh â€" Shah Rukh Khan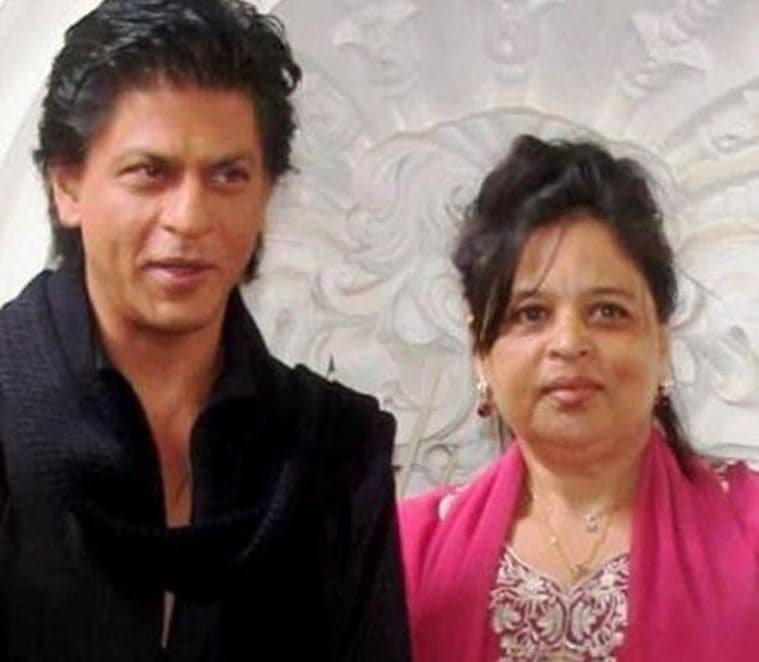 Shehnaz Lala Rukh has always lived with her brother Shah Rukh Khan.
SRK's sister is six years elder to him and lives with him. It is reported that she fought depression for a few years after the demise of their parents. According to Shah Rukh, she was an outgoing person but become quiet after tragedy struck his family. Shehnaz keeps a very low profile.
Shivang and Sahaj â€" Parineeti Chopra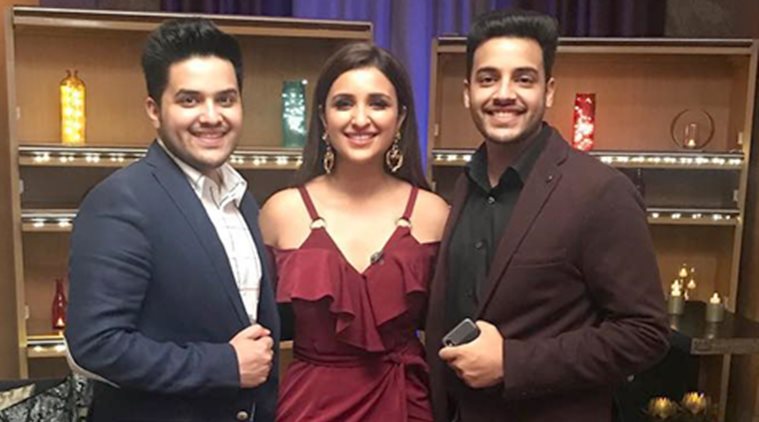 Parineeti Chopra is the eldest sibling.
Parineeti's two younger brothers, Sahaj (25) and Shivang (23), are her closest confidants. While she calls Sahaj her best friend, she goes to Shivang to seek life advice. The actor keeps posting photos with them. Shivang is in Pune doing his studies and Sahaj works in Ambala.
Aditya Rai â€" Aishwarya Rai Bachchan
Aditya is Aishwarya Rai Bachchan's elder brother.
Ash's elder brother is an engineer working in the merchant navy. Aishwarya's 2003 film Dil Ka Rishta was co-produced by her brother and co-written by her mother Vrinda Rai.
Saba Ali Khan â€" Saif Ali Khan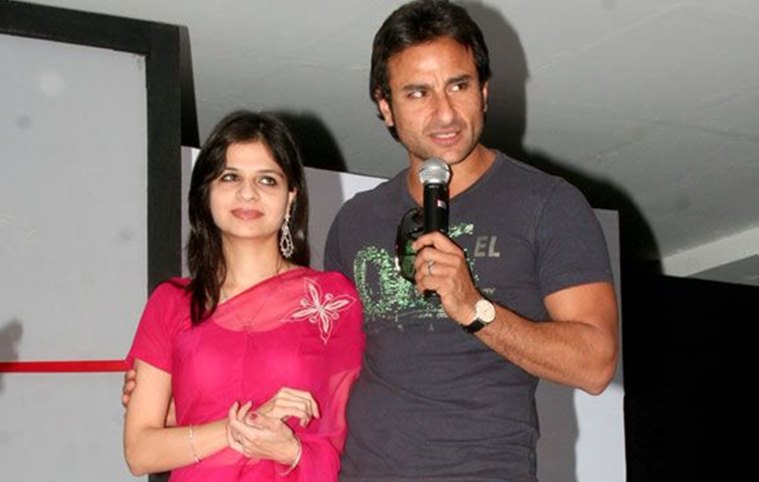 Saba is younger to Saif Ali Khan and elder to Soha Ali Khan.
Apart from Saif and Soha Ali Khan, the Pataudi household has a third heir â€" Saba. She is the second child of Sharmlia Tagore and Mansoor Ali Khan Pataudi. A jewellery designer by profession, she also owns her own diamond chain. The 42-year-old is the head and key caretaker of Auqaf-e-Shahi, a royal endowment charitable trust of the Pataudis. Apart from this, she takes care of her family's royal properties. All of this combined stands at a net worth Rs 2700 crores!
Meghna Oberoi â€" Vivek Oberoi
Vivek Oberoi with his younger sister Meghna.
Vivek's younger sister is happy leading a common man's life. Meghna is a trained singer and an artiste, who tied the knot with a Mumbai-based businessman Amit Bama at a simple ceremony in 2008. Post her wedding, the Oberois sent out special cards to their friends in the industry announcing her marriage and seeking everyone's blessings.
Also Read | Happy Raksha Bandhan 2018 Wishes Images, Quotes, Pics, SMS, Messages, Wallpaper, St atus, Greetings and Photos
Manish and Deepankar â€" Preity Zinta
Preity Zinta with her elder brother Deepankar.
While Deepankar is Preity's elder brother and a commissioned officer in the Indian Army, Manish is the youngest one who lives in California.
Rahul Bhatt â€" Alia Bhatt and Pooja Bhatt
Alia Bhatt and Pooja Bhatt with their brother Rahul and sister Shaheen.
Pooja Bhatt⠀™s brother and Alia's step-brother Rahul is a professional fitness trainer. Also called Sunny, he gained notoriety after it was revealed that the 2008 Mumbai attacks accused David Headley had befriended him. Rahul participated in Bigg Boss 4 to whitewash his image but was evicted in no time. He later hogged headlines after claiming that the reality show was scripted to boost ratings.
Must Watch
Team Ghoul Plays Dumb Charades

From The Archives: As we complete one year since SC's landmark verdict on privacy, a look at the dangers of mass surveillance

Xiaomi's Pocophone launches Poco F1 in India: Here's a first look

Kerala floods: A quick guide of DOs and DON'Ts for the people of Kerala after returning home
For all the latest Entertainment News, download Indian Express App
© IE Online Media Services Pvt Ltd Advertisement Live Blog
Mann ki Baat LIVE updates: PM Modi to address the nation at 11 am27 mins ago
Asian Games 2018 Live Streaming Day 8 Live Updates and Results: Hima Das, Muhammed Anas eye gold in Athletics; PV Sindhu, Saina Nehwal in action2 hours ago
Asian Games 2018 India Badminton Highlights: PV Sindhu, Saina Nehwal reach quarterfinals19 hours ago
Best of Express
Rebuilding Kerala: Power cuts, damaged roads, destroyed houses and people fighting trau ma
Sunday StoryFour murders and a terror plot: Decoding the maze
US Senator John McCain dies at 81
Across the Aisle: Emulate, do not envy
Fifth Column: A goof or a goof up?
Watch Now Rannvijay Singha and Sunny Leone Reveal What They Hate About Each Other Advertisement Buzzing Now
EntertainmentRakshabandhan 2018: Lesser-known siblings of Bollywood actors
EntertainmentBharat: Salman Khan and Katrina Kaif's chemistry in new still is undeniable
EntertainmentHappy Phirr Bhag Jayegi box office collection Day 2: Sonakshi Sinha film is off to a slow start
TrendingOnam 2018: Posts that capture the way the festival is being celebrated in times of despair
TrendingSerena Williams' black catsuit banned at the French Open, sparks outrage online
Advertisement
Mimansa ShekharCopy Editor... read more
Rakshabandhan 2018: Lesser-known siblings of Bollywood actors
20 years of Hip Hip Hurray: Serial combined honest storytelling and pure onscreen chemistry, says director Nupur Asthana
Badshah on his debut album ONE: I've lived with the album for so long, I started to believe it is alive
Source:
Google News Hollywood