Airport style: Get inspired by Bollywood Celebs
Airport style: Get inspired by Bollywood Celebs
Airport style: Get inspired by Bollywood CelebsAtika KhanTravel generally calls for outfits that are comfortable; so they may or may not be at par with the latest trends. Our beloved celebs have made airport departure aisles their personal runways with outfits that look good and feel good. | TOI-Online | Updated: Sep 12, 2018, 15:33 IST
Highlights
For travel, make sure comfort is your priority
Sweatshirts, skinny jeans & sneakers are most-loved by Bollywood celebs
Accessories like handbags and sunglasses will upgrade your style
Layering is one hack that makes everything look cool
Image by: Viral BhayaniAirport style is a very recent phenomena, as celebrity following by the masses and the media becomes a constant activity. Travel generally calls for outfits that are comfortable and those outfits may or may not be at par with the latest trends. Our beloved celebs have transformed airport departure aisles to their personal runways with looks that could kill and selections that are comfortable as well as synonymous with the latest fashion trend. Find our handpicked inspirations below and invest in some serious travel style.
Update jeans+t-shirt combo with trendy accessories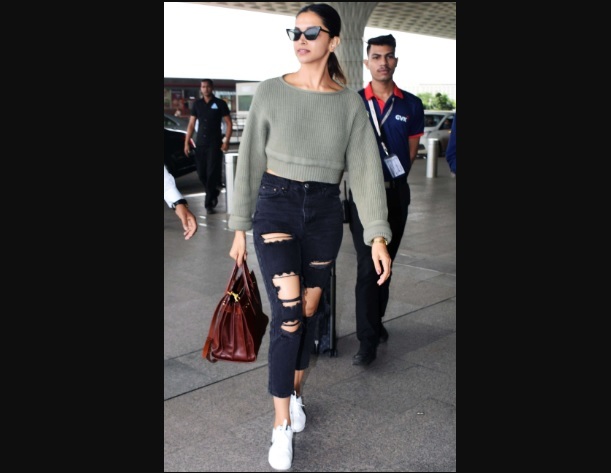 Image by Yogen Shah

Deepika Padukone for her latest airport outtake was dressed in the most common fashion choice of all girls who like to play it casual. The style trick here is her choice of complementing accessories such as her top handle handbag and tiny frames. Both these choices make t he ubiquitous outfit extremely trendy and edgy. So in case you are about to go on a trip soon, incorporate these accessories to look fabulous and while feeling comfortable and relaxed.
Embrace over sized everything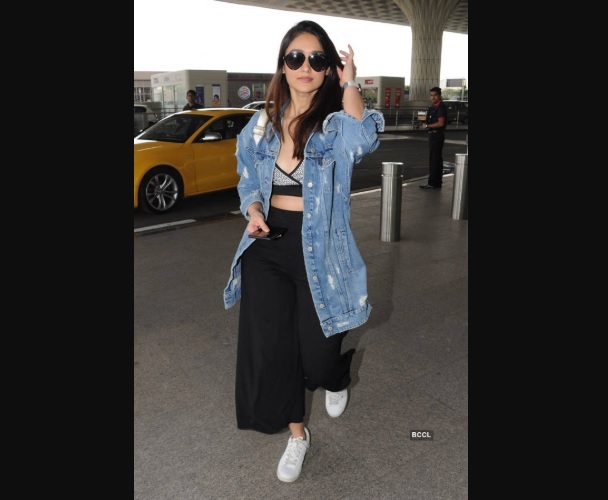 Image by Viral Bhayani
Avoid wearing oppressive clothing while travelling and go for over sized pieces which is another trend that is very popular with all celebs. The ample volume aids in comfortable body movement and looks chic. Take inspiration Ileana D'Cruz who wore comfy wide legged pants with an over sized denim jacket for her latest journey. The trick to wearing an over sized piece is to balance it with a fitted piece of clothing.
Cool accessories for bad hair days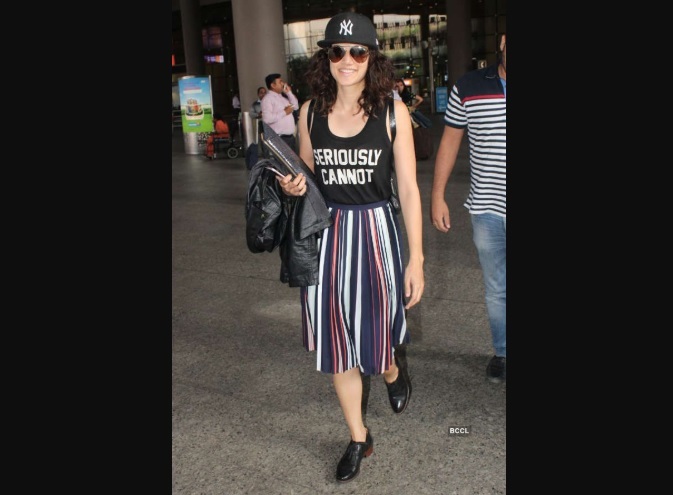 Image by Viral Bhaya ni
Your hair will not look its best while travelling and using styling products is a hassle you would rather avoid just as you are about to step out. Baseball cap is in vogue these days with scores of celebrities donning it to add a cool edge to their outlook. Take inspiration from Tapsee Pannu who looks like she reached out for the easiest option for taming her frazzled hair with a logo baseball cap. Baseball cap gives a sporty edge to any outfit you choose to wear-be it a flowing skirt or power blazer.
Add interest with eye-catching details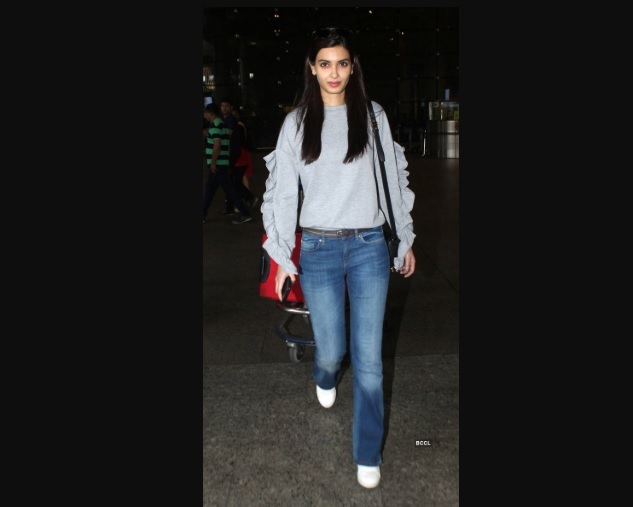 Image by Viral Bhayani
Come winter and sweatshirts will become your favorite item to wear for travel and beyond. To enhance this clothing item, wear sweatshirts that have trendy details like interlacing or ruffles to look different. Be it a sweatshirt in a bold colour or some added details at it' s back, the key to succeeding at this trend is to combine one outstanding piece with other choices that are pared down. Diana Penty has nailed this balance very well, with an all-neutral ensemble.
Layering makes everything look cool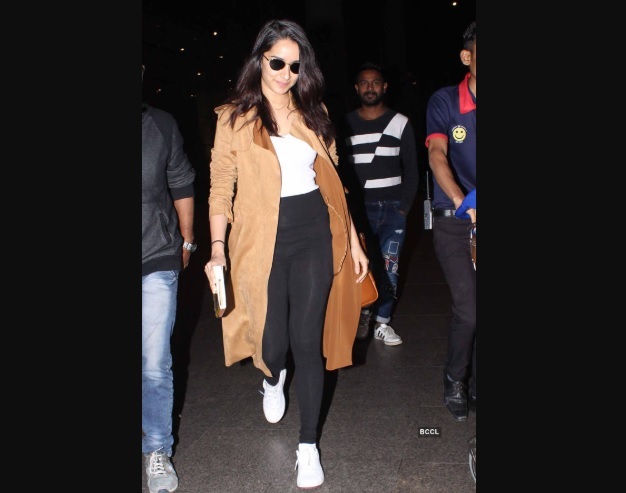 Image by Viral Bhayani
Another great outfit choice for autumn, a jacket on an airport will look polished and sophisticated. Whether it is a long line jacket that touches your calves or a short bomber jacket, the key for styling a jacket is to wear it in complementary colours. While neutrals like black, tan, khaki will go with everything; flashy colours like neon pink, reds and violets should either be avoided or paired with toned down shades of grey and white. Download The Times of India
News App
for Latest
News
.
From around the web State Farm ® Here to help life go right. ®
STATE FARM INSURANCE Explore endless entertainment for $15/mo.
SLING INTERNATIONAL With just 3 days left, laborer begs to save his 8-yr-old son
Milaap
More from The Times of India Watch: Bollywood's unbelievable shortest marriages Kareena Kapoor spills the beans on her second baby planning!
Classical music band evoked loud applause
From the Web
More From The Times of India
Become a Certified Cloud Architect at Simplilearn

SIMPLILEARN

With just 3 days left, laborer begs to save his 8-yr-old son

Milaap

With just 3 days left, laborer begs to save his 8-yr-old son

Milaap

Download India's leading free Portfolio Management Software

MPROFIT SOFTWARE PRIVATE LIMITED

Remember Susan Boyle? Take a Deep Breath Before You See Her Now

Routinejournal
Ireland Baldwin sweep s the internet

Suresh Unnithan's 'Oridathoridath' pooja function

Biodegradable Ganesha making contest

Latest Punjabi Songs Ik Peg Hor Sung By Navdeep Sodhi

Hathkadi | Song - Nano Gaadi Hiya
Source:
Google News Hollywood