Black Pink becomes the fastest K-pop girl group with 400 million views an MV
Black Pink becomes the fastest K-pop girl group with 400 million views an MV
Black Pink now has 400 million views on "As If It's Your Last".
The girls are the 2nd K-pop girl group after TWICE to have 400 million views on an MV, and they are also the fastest K-pop girl group to reach the mark with an MV. "As If It's Your Last" took a year and 3 months to reach 400 million.
SEE ALSO: Black Pink becomes the girl group with the most YouTube subscribers in the world
Congratulations to Black Pink. You can check out the MV again here.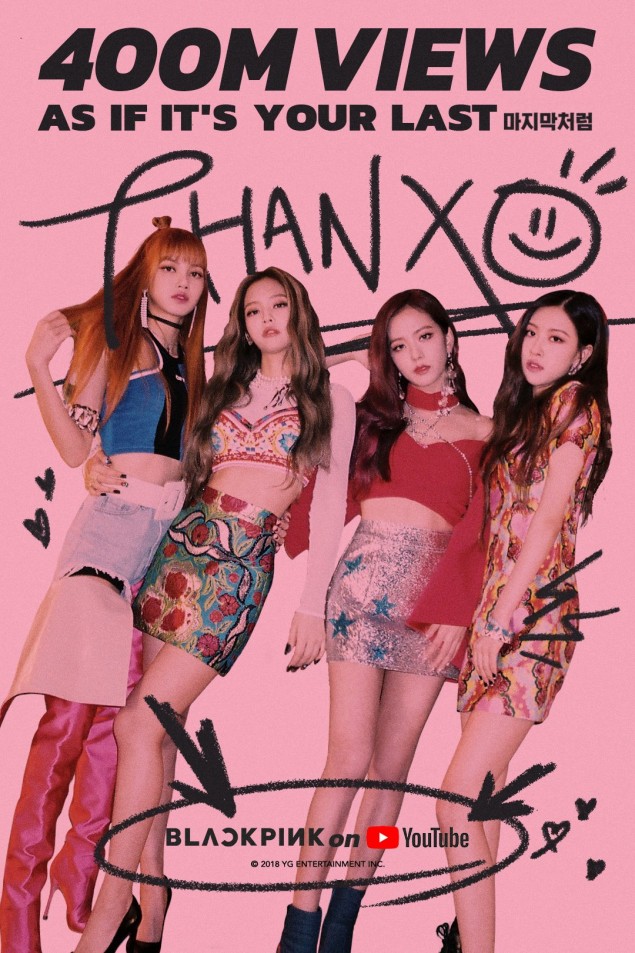 Source:
Google News K-Pop