Gérard Trevett obituary
Other lives Music Gérard Trevett obituary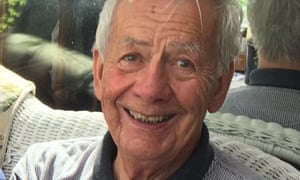 My brother Gérard Trevett, who has died aged 85, was an acclaimed music teacher and examiner. From the mid-1950s onwards he taught generations of students in his home town of Taunton in Somerset â€" at Queen's college, King's college and Taunton school, and also as a visiting teacher at Dartington Hall in Devon and with private clients at home.
Some of his students went on to become distinguished professiona l musicians, including the organist David Ponsford, the violinist Ruston Pomeroy, the pianist and teacher Benjamin Davey and the composer and pianist Richard Sisson. Far more numerous were those who pursued other careers but for whom, thanks partly to Gérard, music remains a central part of their lives.
Gérard was born in Taunton to a French mother, Reine (nee Argenson), who taught conversational French on a part-time basis, and an English father, Reginald Trevett, who was a teacher of French and English at Huish's grammar school in Taunton as well as the author of several books. Gérard was educated locally at St George's Catholic school and then Upcott Hall school, before studying the clarinet and piano at the Guildhall School of Music and Drama in London. Afterwards he returned to Taunton to begin his teaching career, which was characterised by great enthusiasm and a remarkable empathy for his students.
Endlessly creative and a source of creativity in others, he was a great character with a lively sense of humour. Happy to be thought of as an eccentric, he often greeted visitors accompanied by his parrot, his tortoise and his dog Chouchou, and was renowned for his distinctively wayward cycling, never helped by his frequent attempts to bear home cumbersome purchases precariously balanced on his bike.
Aside from his teaching he was widely admired for the evening chamber music recitals he mounted in the house that he built in the garden of his parents' home, designed with ample room for a grand piano. He was also an examiner for the Royal Schools of Music, work that took him to Malaysia, Singapore and Hong Kong. On his trips to those countries he liked to follow the practice of a fellow examiner, the composer Herbert Howells, who would say to nervous candidates: "Play me the scale which most delights you."
A devout Catholic, Gérard approached life with cheerful determination, an underlying vulnerability and a great gen erosity of spirit. His ability to listen and to entertain ensured he was much loved.
He gave his last lesson a week before he died.
Gérard is survived by his two siblings, Bernard and me.
Topics
Share on Facebook
Share on Twitter
Share via Email
Share on LinkedIn
Share on Pinterest
Share on Google+
Share on WhatsApp
Share on Messenger
Source:
Google News Music