Movie review: Sizzling chemistry lifts relatable 'Exes Baggage'
Movie review: Sizzling chemistry lifts relatable 'Exes Baggage'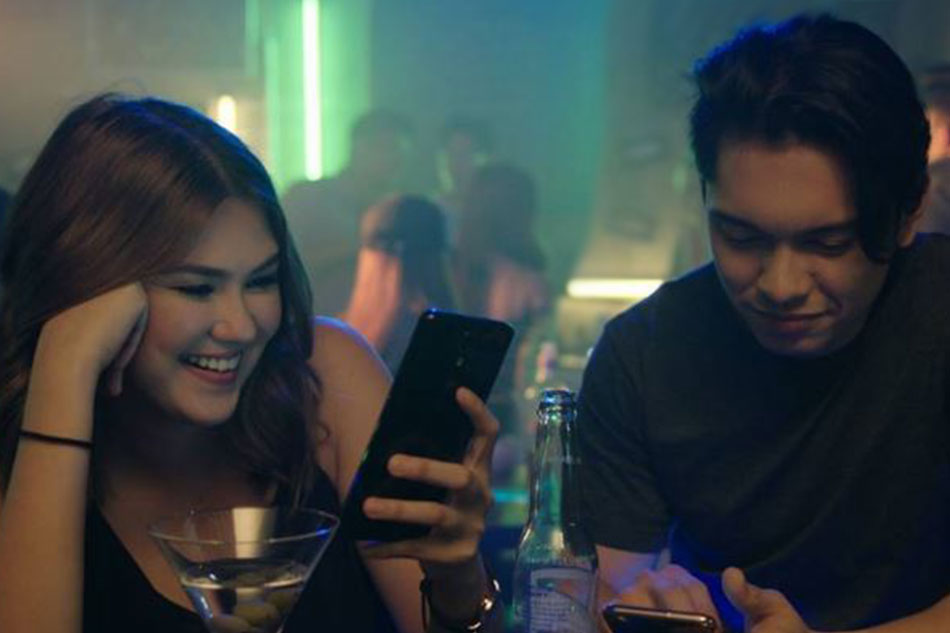 During the inauguration of a bar owned by their common friends Tops and Reyna (Dino Ignacio and Dionne Monsanto), exes Nix Cabangon and Pia Madrigal meet for the first time since they broke up two years ago. Flashbacks show us how they met, how their friendship grew into love, how they lived together under one roof, and later, how their relationship came to an end. Now that their roads have crossed again, is there a chance for them to get together again as a couple?
We learned about Pia's former relationship with Migz (Joem Bascon), who was a married man; as well as Nix's former relationship with Dwein (Coleen Garcia) who was his only ex whom he almost married. Encoun ters with these two former partners also proved problematic between Nix and Pia, especially when their idyllic romance eventually began to take a turn for the worse with time. As insecurities and jealousy reared their ugly head, they learned more about each other from the way they dealt with their previous lovers.
Director Dan Villegas is already a master with the romcom genre. He started in 2014 with "English Only Please," and since then, his films, mostly romcoms like "The Breakup Playlist" (2015), "How to be Yours" (2016), "All of You" (2017), had been commercial hits at the box office.
With his storytelling skill and pacing, the love story of Nix and Pia was quite engaging even when only told through the daily mundane situations and conversations between them, as written by Dwein Baltazar (who gave her unique name to Nix's ideal ex). Everything was very relatable. There were no fancy occasions here, nor any out-of-town trip to a local or foreign destination, as most romcoms nowadays tend to do.
Watch more in iWantv or TFC.tv
The life of "Exes Baggage" was Angelica Panganiban's portrayal of the free-spirited real-estate broker Pia. She was a loud and bubbly type of person, who drank alcohol and smoked. She's not shy to make the first move on a guy to get him to go to bed with her. Panganiban had the energy and humor we expect from her, as in "Here Comes the Bride" (2010) and "That Thing Called Tadhana" (2014), but it was her dramatic scenes here that can really tug at you, like they did in "One More Try" (2012) and "The Unmarried Wife" (2106).
In contrast, Carlo Aquino gave a more restrained performance as introverted furniture designer Nix. There seemed to be nothing in common between him and Pia, and sh e was a world away from his very formal ex Dwein. But their mismatched relationship seemed so right as we saw it unfold on the screen, very sincere and real, which is why we were all rooting for it to succeed. That was why it also hurt us so much to see them drift apart because of lingering "ex baggage" issues that constantly intervened.
The love theme song "Maybe the Night" certainly added more romantic thrill and emotional feels to the viewing experience. We hear the original Ben&Ben version on the radio the first time Nix drove Pia home. Then we actually hear Nix himself sing the song to Pia the first time he visited Pia's new condo. Finally, we hear the song sung by a band called Midnight Meetings in a bar where they ran into each other again. This beautiful song was an integral part of this film's story and appeal.
As a parent of teenagers, I was surprised that the MTRCB rated this film PG, despite scenes of pre-marital sex and living together without marriage. I guess this more liberal standard of morality may actually be the norm nowadays, since the previous blockbuster film also featuring an unmarried couple living in together, "The Hows of Us," was also rated PG. For "Exes," the PG rating was justified because it "served as warning to young viewers regarding relationships." The MTRCB even waxed poetic about it: "What you see is not what you get. What you get is also not what you see." Extraordinary.
Honestly, it cannot be denied that romantic plots about exes are very common, and it had already been tackled in many different ways in both local or foreign films. The clinicher for this particular one that made it specially stand out was the casting coup of getting Panganiban and Aquino to play the roles of exes Pia and Nix. The known fact that they are actually exes in real life definitely added further vivid color into their already sizzling onscreen chemis try. 8/10
This review was originally published in the author's blog, "Fred Said."
Source:
Google News Movie