6 K-pop acts to watch at 'Show Champion' in Manila
6 K-pop acts to watch at 'Show Champion' in Manila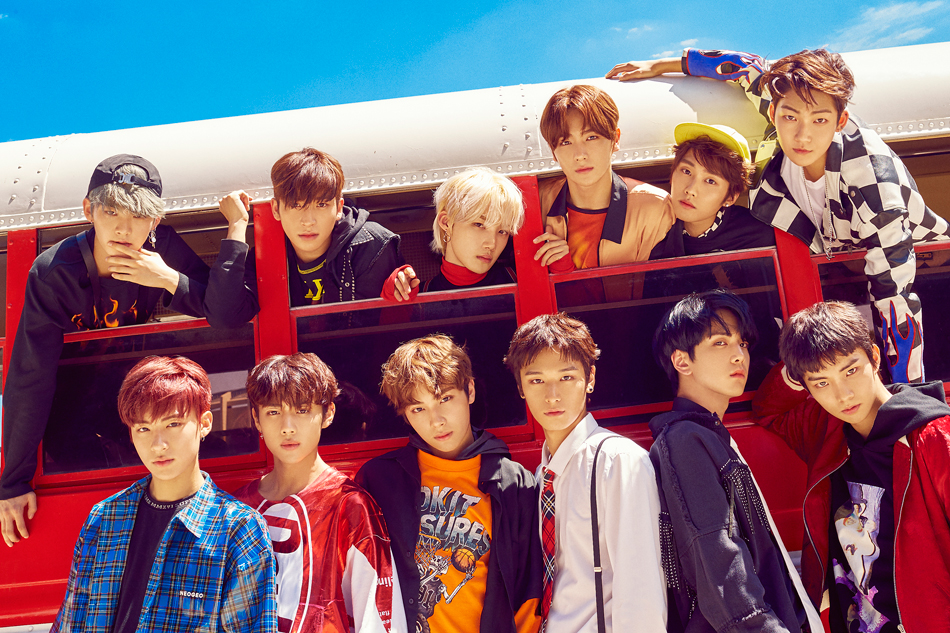 While "K-pop," or Korean pop, has been used in the narrowest sense to describe modern pop music from South Korea, it also refers to the subculture that has grown from the genre, amassing a global following with its own set of norms and even jargon.
One such staple in K-pop are music programs, where artists perform their latest single for varying periods of time. Each of South Korea's largest TV networks has its own music program, which is broadcast weekly. Artists and fans also look forward to the winning "artist of the week" determined by a chart system that varies per program.
On October 28, "Show Champion,⠀ which airs every Wednesday on MBC Music channel, will return to Manila, bringing with it a slew of both long-time and emerging K-pop acts.
"Show Champion" will be staged at the Mall of Asia Arena, where it was also held when the show first visited Manila in 2016 for its 200th episode.
The lineup in the 2016 show included girl groups AOA and Gugudan, boy bands Astro and VIXX, and BTS, which has gone on to become one of the biggest boy bands in the world today.
Here is a sampling of the six acts set to fly to Manila this month for "Show Champion":
EXO
EXO is a boy band that has been at the top of the K-pop scene for the past few years. They consistently rank high in Forbes Korea's list of influential personalities and, according to an International Business Time s report, they even beat British boy band One Direction in album sales. Their 2017 hit, "Ko Ko Bop," sparked a worldwide dance craze.
EXO's return to Manila comes just a few months after they stopped by the Philippine capital for their "Elyxion" tour. Earlier this month, the group's label, SM Entertainment, also announced that the group will release an album in November.
WEKI MEKI
Weki Meki was highly anticipated prior to its debut as half of the members participated in the survival program "Produce 101," which is something of a national obsession in South Korea and among K-pop fans. In fact, two of Weki Meki's members â€" Doyeon and Yoojung â€" ranked in the show's final 11 and debuted in the temporary girl group IOI.
Last Thursday, the octet released "Crush," a moombahton track with a more subdued attitude compared to their past singles, which were more loud and in-your-face.
THE BOYZ
The Boyz has proven itself to be a group to watch out for. Despite debuting just last December, the 12-man team was quick to attract a sizable fan base, and win awards for rookie acts at the Brand Of The Year Awards and Soribada Best K-Music Awards. Their success is partly attributed to some of the members' appearances in reality programs and other artists' music videos prior to debut.
MXM
MXM is comprised of Im Youngmin and Kim Donghyun, who both represented their agency Brand New Music in "Produc e 101" Season 2 but failed to secure a spot in the winning group. The musical duo mainly focuses on hip-hop, R&B and tropical house.
HYEONGSEOP X EUIWOONG
Ahn Hyeongseop and Lee Euiwoong, also ex-participants of "Produce 101" Season 2, made their debut in November last year with "It Will Be Good," a sentimental mid-tempo track akin to songs commonly heard in K-dramas. The charming duo made a comeback in April with "Love Tint," a track as sappy as their debut song.
XENO-T
Xeno-T, made from a combination of the words "xenogeneic" and "top class," is the "revamp" of the group once called Topp Dogg. When Topp Dog g debuted in 2013, it boasted a roster of 13 members, but only five members remained for Xeno-T. Earlier this year, the quintet debuted in Japan with the song "どã"にいても (Wherever You Are)."
Source:
Google News K-Pop