903 Music Fest canceled due to storms
903 Music Fest canceled due to storms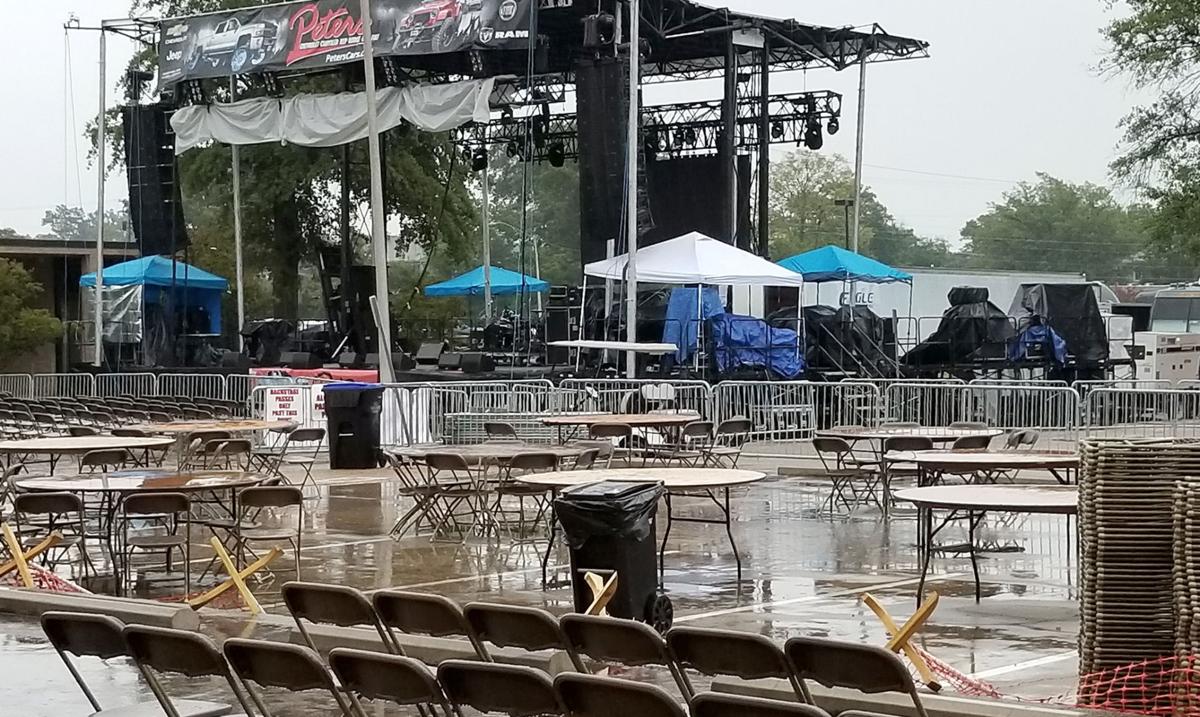 The rest of the 903 Music Fest in downtown Longview has been canceled due to weather.
The festival posted on its Facebook Saturday afternoon, "We are sorry to say that due to weather we are forced to cancel today's program."
A tornado watch was issued by the National Weather Service at 3:05 p.m. for Gregg and other counties in East Texas.
Thunder and lightning started in downtown Longview as the Chad Cooke Band played their set on the main stage on Methvin Street, forcing the band to stop the performance.
During the weather hold, Chad Cooke Band began playing under a tent for festivalgoers who remained through the rain.
According to the festival's Facebook post, there will be a refund process for Saturday ticketholders through the festival's ticketing service.
"You will be contacted via email by Eventbrite in the next week with that process," the post read. "Hope to see you next year."
It was the first year for the outdoor event in d owntown Longview. Music started Friday evening and featured Kenny Wayne Shepherd band as headliner. Saturday's music opened with local band, The Mansion Family, who was followed by Akeem Kemp. Clint Black was to headline Saturday's show.
Source:
Google News Music