A playlist of 100 beats-per-minute music to perform CPR by
A playlist of 100 beats-per-minute music to perform CPR by
A playlist of 100 beats-per-minute music to perform CPR by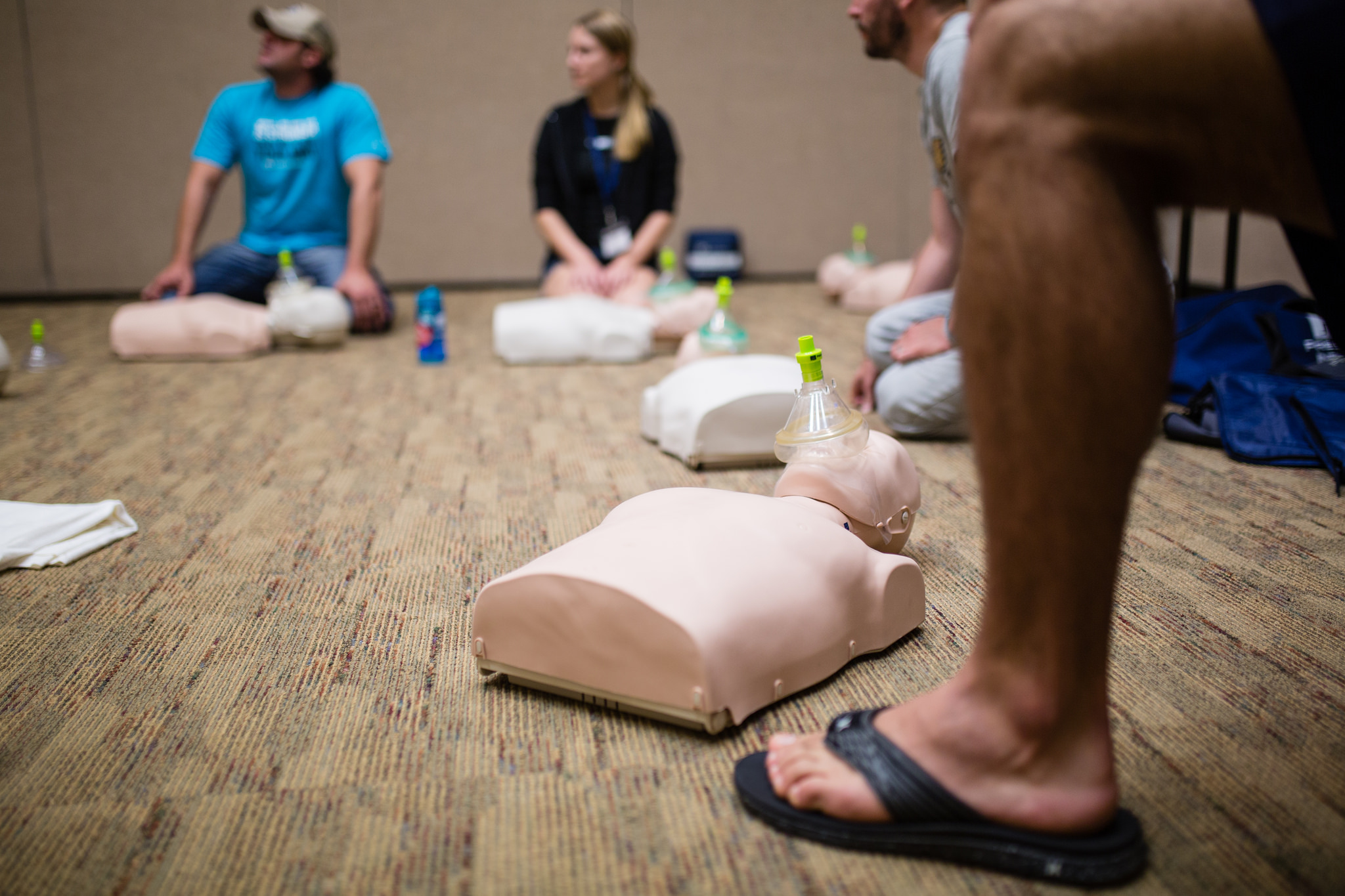 From the Boing Boing Shop
See all deals
Follow Us
Twitter / Facebook / RSS
What's got 100 BPM and can save lives? All the songs on New York Presbyterian Hospital's "Songs to do CPR to," of course.
Their fact sheet explains how music can save lives:
Song examples include "Stayin' Alive" by the Bee Gees, "Crazy in Love" by Beyoncé featuring Jay-Z, "Hips Don't Lie" by Shakira" or "Walk the Line" by Johnny Cash. People feel more confident performing Hands-Only CPR and are more likely to remember the correct rate when trained to the beat of a familiar song.

When performing CPR, you should push on the chest at a rate of 100 to 120 compressions per minute, which corresponds to the beat of the song examples above.
The most apropos song on the list? Probably The Bee Gees' "Stayin' Alive":
(Kottke, @juliareinstein)
photo by No Barriers USA
Loading...
When the bass drops [GIF]
Do not judge me when I am feeling the music.
READ THE REST
Interviews with women in the vinyl record scene
Jenn D'Eugenio is a badass record collec tor, indie label maven, and vinyl industry veteran who now works at the esteemed Furnace Record Pressing company in Virginia. Recently, Jenn started interviewing her peers in the record scene "to empower and highlight the women that are working in the vinyl / music industry to create, preserve, improve […]
READ THE REST
Super Mario Bros accompanied by a live big band!
The 8-Bit Big Band is a jazz/pops orchestra that performs video game music. In this video, they're accompanying "Be More Chill" actor George Salazar as he plays through first two worlds of Super Mario Bros. "All sound FX performed live on drum pads!"
READ THE REST
This online training makes spreadsheets a breeze
Spreadsheet proficiency isn't just a box to check off on your resume. It's the number one time-saver for any data entry job, human resources manager, inventory specialist or countless other crucial office positions. Don't waste time tinkering with Excel or Google Sheets on your own. Learn both, backward and forwards, with The Excel & Google […]
READ THE REST
Get whiter teeth after just one of these charcoal treatments
Drop by just about any health store and you'll hear raves about charcoal's curious and newfound properties as a sponge for the body's toxins. Turns out its beauty benefits are just as miraculous. The NUOVAWHITE Charcoal Teeth Whitening System uses charcoal as the active ingredient for a treatment that will visibly make your pearlies pearlier […]
READ THE REST
Check out these 6 useful portable gadgets
So much for the Swiss Army Knife. Modern life is filled with little emergencies we never thought we'd have 20 years ago. Let technology come to the rescue once again with these innovative, on-the-go widgets. Even collectively, they take up so little space in your pocket you'll forget they're there â€" except when you need […]
READ THE REST
Source:
Google News Music