Aberdeen's historic Music Hall to reopen its doors in December
Aberdeen's historic Music Hall to reopen its doors in December
Aberdeen's historic Music Hall to reopen its doors in December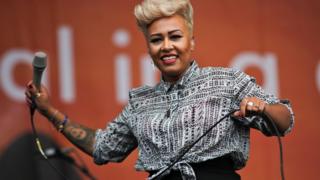 Aberdeen Music Hall will reopen its doors in December after a two year refurbishment, which has been subject to delays.
The music hall now boasts two new studios, a new cafe bar, a restored auditorium and a restaurant.
The 200-year-old city centre venue closed in 2016 for a renovation which has cost £9m.
The refurbishment was expected to be completed at the start of this year but was delayed due to structur al problems.
Former Travis front-man Fran Healy will perform with the Music Hall community choir on the opening day.
The Music Hall Transformation was spearheaded by local charity Aberdeen Performing Arts (APA), which has operated the venue since the charity's inception in 2005.
APA led the construction project and the funding campaign, which was boosted by finance from the National Lottery.
'Hugely ambitious'
Jane Spiers, chief executive of APA, said: "We're so excited at the prospect of stepping back into the hall and welcoming everyone through the doors. It's been a labour of love and a complete privilege to play a part in the history of such a national treasure.
"It 9;s been a hugely ambitious and complex project and what's been achieved within total costs of £9m is incredible, thanks to a great team of committed professionals who believed in the project and have always gone the extra mile".
The music hall has previously welcomed acts such as Led Zeppelin, David Bowie, Billy Connolly and, more recently, Emeli Sande.
Councillor Jenny Laing, speaking for Aberdeen City Council, said that she was delighted that the authority had invested £3m in the redevelopment of the music hall.
Source:
Google News Music