Concert recap: K-pop stars make fans swoon at 'Show Champion'
Concert recap: K-pop stars make fans swoon at 'Show Champion'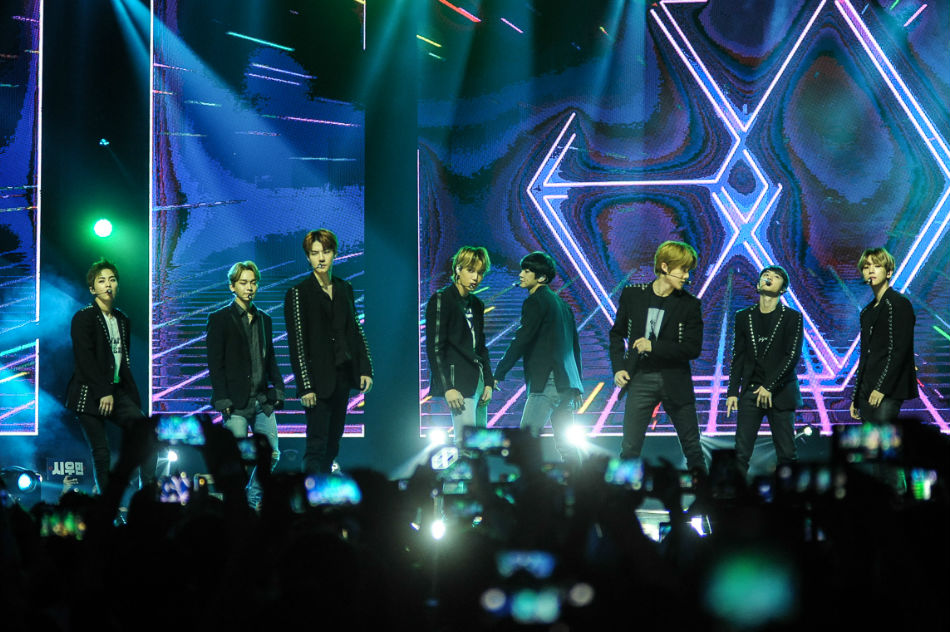 MANILA â€" K-pop fever hit the Philippine capital Sunday night as South Korean music program "Show Champion" returned to the country, bringing a slew of acts that sent concert-goers into a frenzy.
The show, hosted by Korean TV personality Kim Shin Young, marked K-pop supergroup EXO's second visit to the country this year, as well as the Philippine concert stage debut of girl group Weki Meki, and male acts Xeno-T, The Boyz, Hyeongseop x Euiwoong and MXM.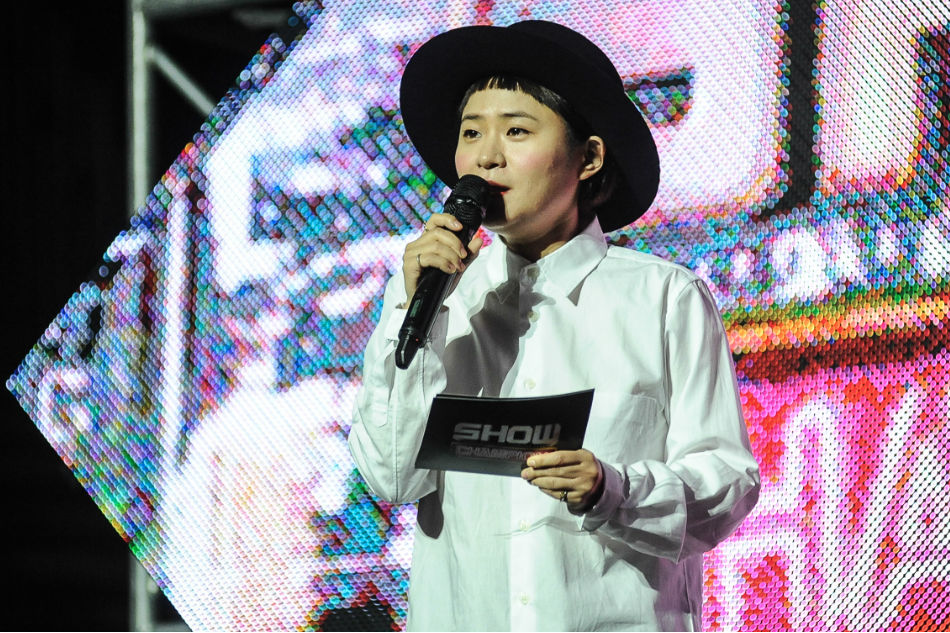 Loud cheers filled the Mall of Asia Arena as soon as five-member boy group Xeno-T took the stage, kicking off the show with the powerful "Forever," followed by "Perfume" and "Oasis."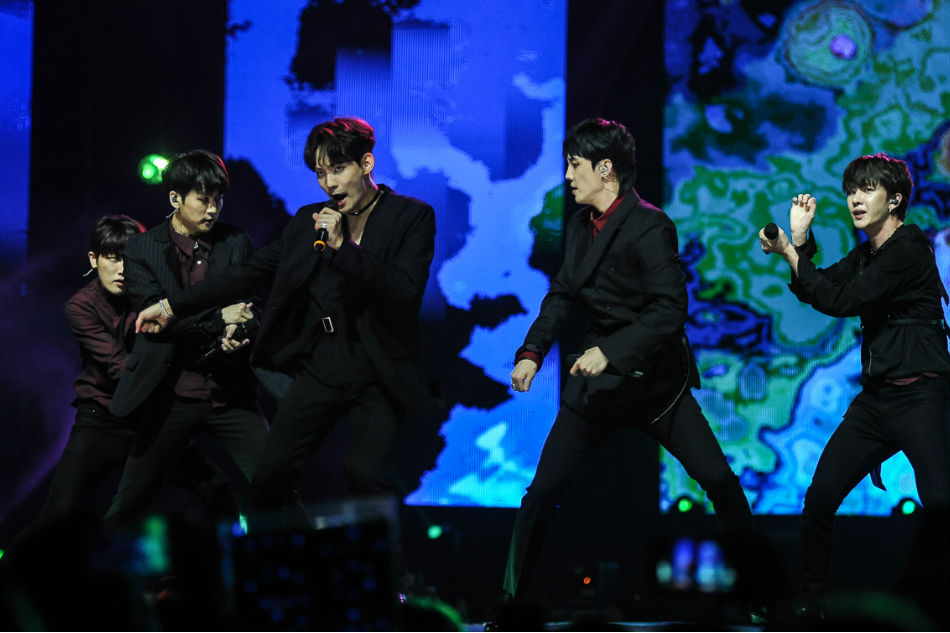 The duo of Ahn Hyeongseop and Lee Euiwoong charmed the crowd with their mid-tempo tracks "It Will Be Good," "Spring Rain" and "Love Tint."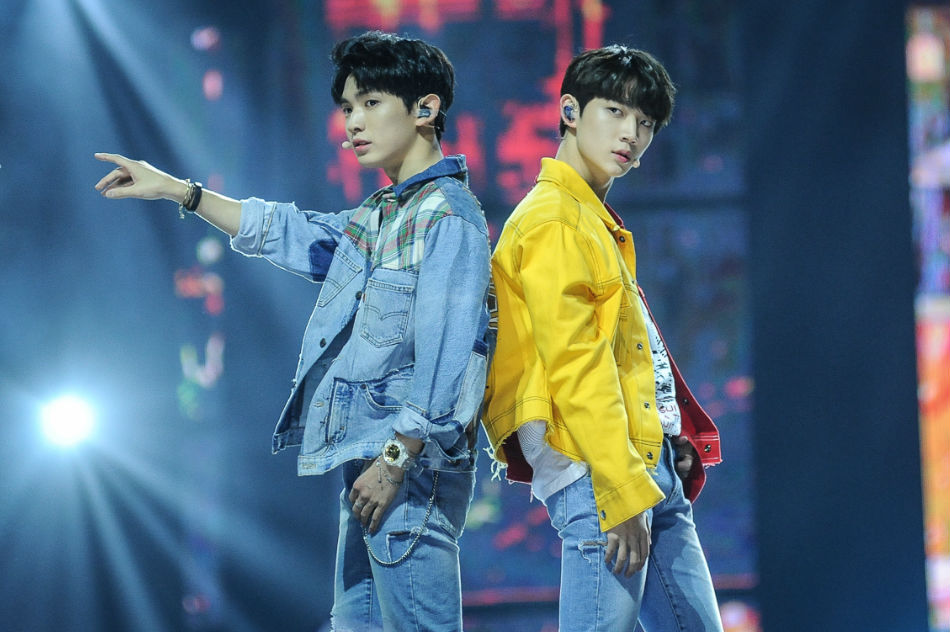 Throughout the ir set, Hyeongseop and Euiwoong proved to be just as sweet as their songs as they playfully insisted they would make the crowd "fall" for them.
From a duo, the number of performers quickly ballooned to a dozen with The Boyz, a rookie group that has built a sizable following despite having debuted just last December.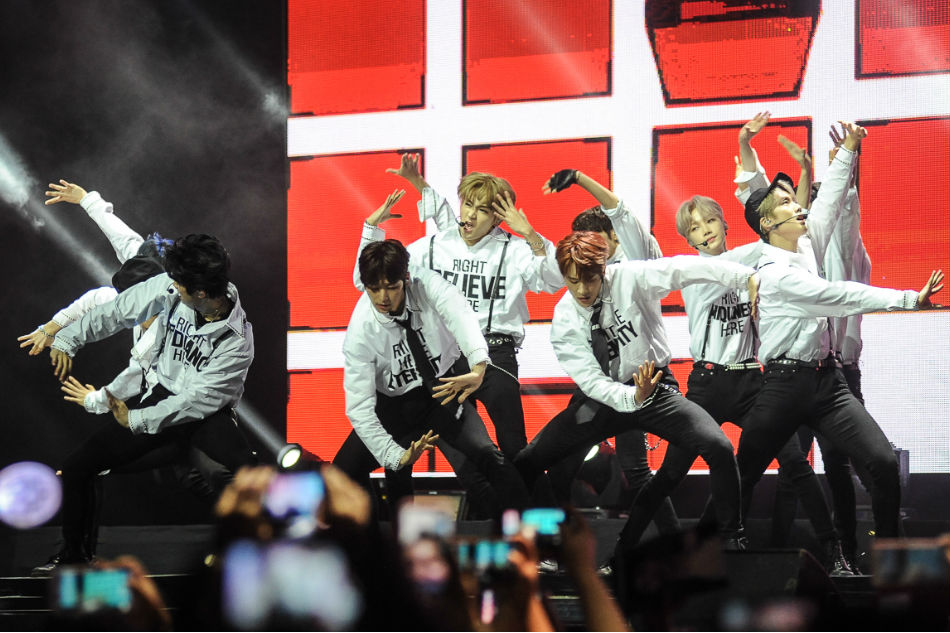 The group fittingly began its set with its debut song "Boy," followed by the energetic and catchy tunes "Giddy Up" and "Right Here."
Weki Meki â€" the sole girl group of the night â€" greeted the crowd with its bratty debut song "I Don't Like Your Girl Friend," followed by the saccharine b-side "True Valentine" and sassy sop homore single "La La La."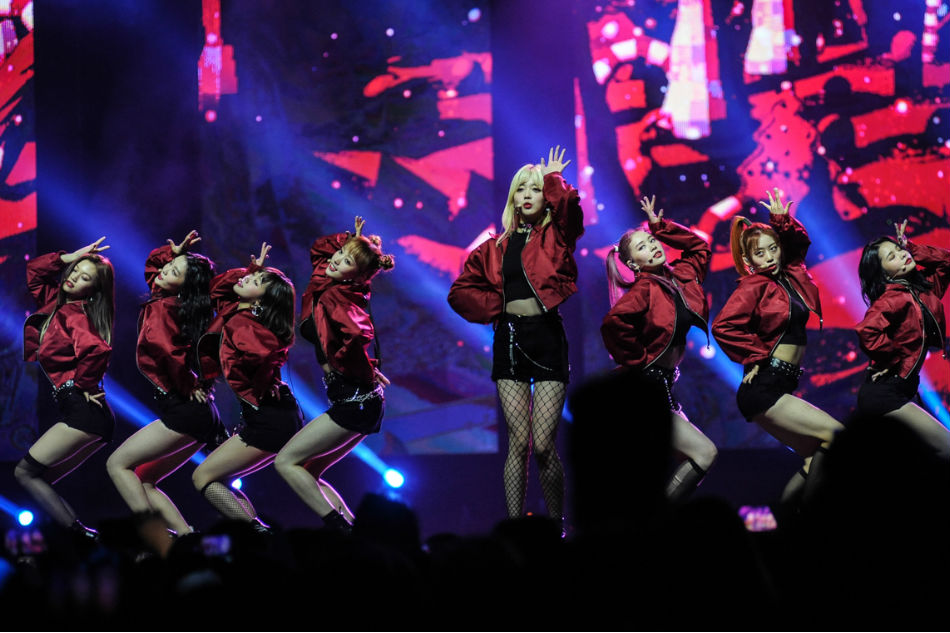 The octet capped off its set with its recently released single "Crush," a pulsating track infused with elements of EDM and moombahton.
MXM, comprised of Im Youngmin and Kim Donghyun, took the crowd to an '80s trip with the sleek "Diamond Girl" before going sentimental with the R&B-inspired "Gone Cold."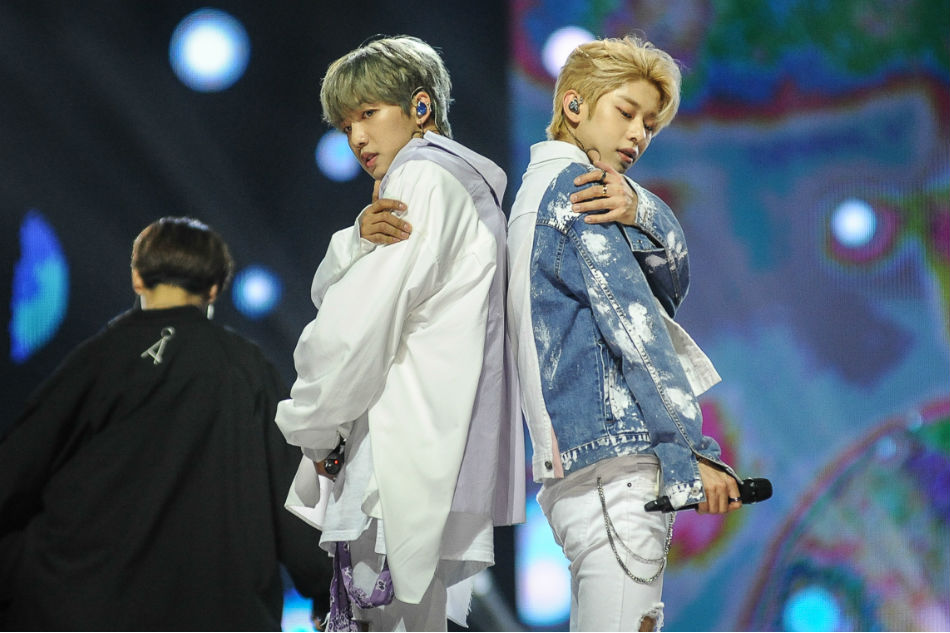 The duo ended its set with its catchy, upbeat singles "Checkmate" and "Ya Ya Ya."
The loudest cheers of the night belonged to headliner EXO, who came back just six months after stopping by Manila for their "Elyxion" tour.
EXO brings fans to 'paradise' in Manila concert
The moderate cheering turned to deafening shrieks the moment EXO took the stage, lasting until the very end of their set, only to be interrupted when the members addressed the crowd for brief greetings and messages.
Kicking off "Elyxion" 2.0 was the 2017 hit "Ko Ko Bop," followed by "Boomerang" and "What U Do?"
The supergroup ended its set, and subsequently "Show Champion" in Manila, with "Power," a song that aptly talks about how music unites people, reflecting on how K-pop breaks through borders and languages to unite people in celebration of music.
"Show Champion" last visited Manila in 2016 for its 200th episode.
Source:
Google News K-Pop