Glasgow road closures begin for Hollywood film
Glasgow road closures begin for Hollywood film
Glasgow road closures begin for Hollywood film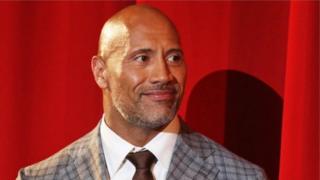 Roads in and around Glasgow city centre have begun to be closed off for filming of a Hollywood movie.
A crew of 200 will be working on the movie, which is a spin-off of the Fast and Furious franchise, between 23 and 29 October.
The Universal Pictures film stars Jason Statham, Dwayne Johnson and Idris Elba and has a working title of Hobbs & Shaw.
Filming has also been taking place in Lon don.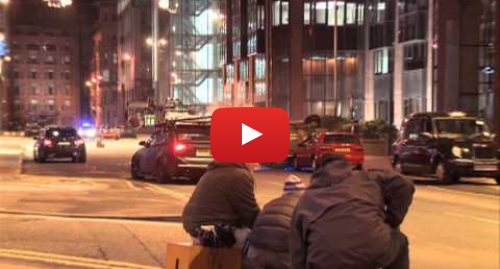 A statement by City of Glasgow Council said: "All vehicles will be prohibited, waiting, loading and unloading will also be prohibited, except vehicles there in connection with the filming which have been given permission by the Glasgow City Council Traffic and Road Safety."
Glasgow was used as a filming location for Fast and Furious 6 in 2012, but none of the stars came to the city.
The full list of road closures and times is:
From 04:00 on Tuesday 23 October until 23:59 on Friday 26 October
Brunswick Street for its full length
Cochrane Street for its full length
George Square (East side) for its full length
George Square (North side) between North Hanover Street and North Frederick Street
George Square (South side) for its full length
George Street between George Square and Montrose Street
Hanover Street for its full length
Ingram Street between Glassford Street and Albion Street
John Street for its full length
Martha Street for its full length
Montrose Street between George Street and Ingram Street
North Frederick Street for its full length
South Frederick Street for its full length
From 10:00 until 16:00 on Wednesday 24 October, and from 10:00 until 16:00 on Thursday 25 October
Roads subject to short term stop and hold during filming:
Glassford Street between Ingram Street and Wilson Street
Ingram Street between Queen Street and Albion Street
Virginia Place for its full length
Miller Street at the junction with Ingram Street
From 10:00 until 16:00 on Friday 26 October
Glassford Street between Ingram Street and Wilson Street
Ingram Street between Queen Street and Albion Street
Virginia Place for its full length
Miller Street at the junction with Ingram Street
From 04:00 on Tuesday 23 October un til 16:00 on Monday 29 October
Brunswick Street between Trongate and Wilson Street
From 00:01 on Saturday 27 October until 23:59 on Monday 29 October
George Square (East side) for its full length
George Square (North side) between George Street and North Frederick Street (subject to short term stop and hold only)
George Square (South side) for its full length
George Square (West side) for its full length (subject to short term stop and hold only)
North Hanover Street between Cathedral Street and George Square (subject to short term stop and hold only)
Hanover Street for its full length
South Frederick Street for its full length
George Street between North Frederick Street to Montrose Street
John Street between George Street and Ingram Street
Montrose Street between George Street and Ingram Street
Cochrane Street for its full length
From 02:00 until 23:00 on Sunday 28 October
St Vincent Place for its full length
St Vincent Street between St Vincent Place and Blythswood Street
George Square (South side) for its full length
George Square (East side) for its full length
George Square (West side) for its full length
Cochrane Street for its full length
Hanover Street for its full length
Queen Street between Ingram Street and George Street
John Street between George Street and Ingram Street
Montrose Street between George Street and Ingram Street
George Street between North Frederick Street and Montrose Street
Anchor Lane for its full length
North Court for its full length
North Court Lane for its full length
South Frederick Street for its full length
West Nile Street between Drury Street and West George Street
Renfield Street West George Street and Drury Street
Hope Street between Bothwell Street and West George Street
Wellington Street between West George Street and Bothwell Street
West Campbell Street between Bothwell Street and West George Street
From 04:00 on Friday 26 October until 23:59 on Saturday 27 October
North Street between Anderston Quay and Argyle Street
Newton Street between Argyle Street and Anderston Quay
Waterloo Street between Douglas Street and Pitt Street
Suspension of bus lane/taxi lane. Can be used by all vehicles
North Hanover Street between George Square and Cathedral Street (Suspension of Bus Lane)
Source:
Google News Hollywood